THE DISCIPLINE OF FREEDOM
International workshop for artists with Paul Oertel and Nancy Spanier,  Performance Inventions (US/F)
Next workshops:
September 11. – 15, 2023, with arrival on Sunday, September 10. There are 5 days of teaching for 4 hours daily, and with the possibility of working in Undreværket the rest of the time during the teaching days. Participants are expected to attend all days.
September 25 – 29, 2023 with arrival on Sunday, September 24. There will be 5 days of teaching for 4 hours a day, with the possibility to work in Undreværket the rest of the time during the teaching days. Participants are expected to attend all days.
THE WORKSHOP  The teachings are in artistic/personal development, leading to a deeper knowledge of the individual's artistic core and working method, from which personal expression spring.
Paul Oertel and Nancy Spanier work individually with the participants and shape the teaching in relation to what the individual participant works with, and what he/she wants and can do at the present.
The participants witness each other in this working process. A kind of master class, which, however, does not take the point of departure in the teachers' artistic practice, but in the participants'.
Their approach to the facilitation of disciplined freedom and artful spontaneity is for those who want a kind of non-system created essentially for them, by them. It is for those who want to find, with some subtle yet provocative guidance, their own personal technique.
The teachers also develop exercises, where several students take part, thereby promoting each other's process. The teaching can lead to a deeper knowledge of what an artistic idea contains  –  and how it can unfold in a form.
Location: The workshop takes place at Undreværket´s premises in Gudhjem, a small village on the rocky east coast of the Baltic island Bornholm
Participants  The workshop is for Bornholm, Danish and international artists working professionally. Max 6 participants per course. Theater professionals, visual artists, writers, etc.
NB: To ensure mutual understanding of the content and quality of the workshop, new interested participants will be interviewed before being admitted to the workshop.
Supported by: Bornholms Regionskommune (BRK)
Contact: Thomas Danielsen: undrevaerket@gmail.com/ + 45 28 12 03 35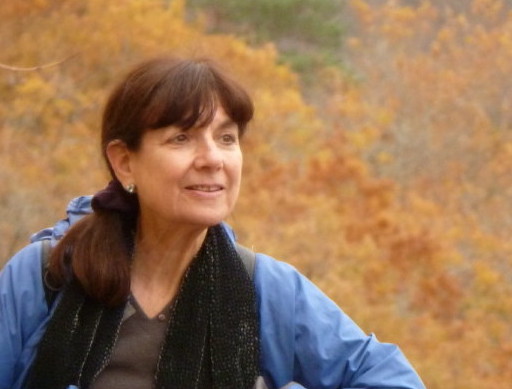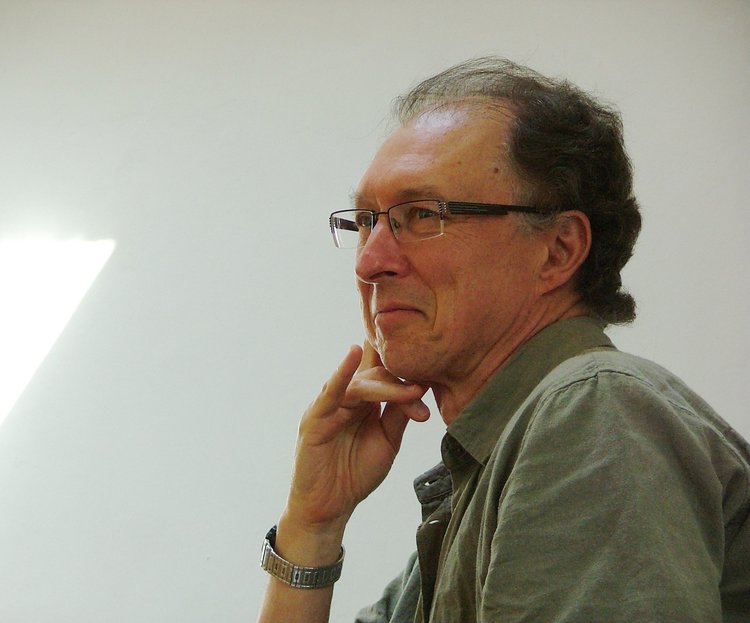 "Oertel & Spanier seek to reveal universal principles that underline all creative activity allowing for the discovery of greater accessibility, richer artistry and emotional and physical freedom". (Quote from participant)
'Working with mentors like Paul Oertel and Nancy Spanier is a unique opportunity. There is nobody like them who can create a framework for and facilitate a workshop that is so rewarding at such a high level". (Quote from participant, Bornholm 2018)
THE TUTORS: The workshop is developed by interdisciplinary performer and dancer Paul Oertel (US)  in close cooperation with the American choreographer Nancy Spanier (US).
Since 2005, they have held these workshops in several countries including England, Scotland, Wales, France and in Denmark at the Odsherred Scenes Art Center, and also since 2018 in Undreværket, in the town of Gudhjem on the cliff coast of the Island of Bornholm, where nature, peace and immersion create unique frames for artistic development.
Paul Oertel and Nancy Spanier founded one of the the first officially combined dance and theater companies in the 1970s in the USA and have done extensive international touring with their company: The Nancy Spanier Dance Theatre of Colorado.
They were regular teachers during the '70s' through 2005 at progressive universities in the United States – the University of Colorado and Naropa University, both in Boulder, Colorado. Since then they have taught and been consultants for four decades at universities and at dance and theater schools internationally.
They have lifelong experience in putting together hybrids between multiple disciplines and forms of expression. Today, they live in a country house in the south of France and have set up a studio where performance artists from all over the world visit and receive instruction and guidance. Paul has studied extensively in the disciplines of body awareness and spirituality.
Link: www.performanceinventions.org
OM THE DISCIPLINE OF FREEDOM" 
Internationalt kursus for kunstnere – info på dansk:

Med Nancy Spanier og Paul Oertel fra Performance inventions (US/F)

11.-15. september  2023 (ankomst søndag 10. september)

25.-29. september 2023 (ankomst søndag 24.september)
OM KURSET: Der undervises i krydsfeltet kunstnerisk/personlig udvikling (og ånd). Et arbejde, der leder ind til et dybere kendskab til den enkeltes kunstneriske kerne og arbejdsmetode(r), hvorfra autenticitet, lyst og personligt udtryk springer. Underviserne arbejder individuelt med deltagerne og former undervisningen i forhold til det, der fremmer udtrykket, og hvad den enkelte deltager kan og vil lige nu.
Deltagerne bevidner hinanden i arbejdet som en slags master-class, der ikke tager udgangspunkt i undervisernes kunstneriske praksis, men derimod i hver enkelt deltagers.
The discipline of freedom handler om kunstnerisk spontanitet og er for den, der ønsker en slags ikke-system, der hovedsageligt er skabt til vedkommende, af vedkommen selv. Det er for den kunstner, der ønsker at finde sin egen personlige teknik med en subtil og samtidig udfordrende vejledning.
Underviserne kan også udvikle forløb, hvor flere kursister tager del og på den måde er med til at fremme hinandens proces. Undervisningen kan også bevidstgøre hvad den kunstneriske ide indeholder – uanset medie/fag –  og få den til at spire i en form.
Støttet af Bornholms Regionskommune
Sted: Workshoppen finder sted i Undreværkets lokaler i bjergbyen Gudhjem på Bornholm.
Datoer: 11. – 15. september 2022, med ankomst søndag d 10. september. Der undervises 5 dage i 4 timer dagligt, og med mulighed for at arbejde i Undreværket resten af tiden i undervisningsdagene. Deltagerne forventes at deltage alle dage.
Datoer: 25. – 29. september 2023 med ankomst søndag 24.september. Der undervises 5 dage i 4 timer dagligt, og med mulighed for at arbejde i Undreværket resten af tiden i undervisningsdagene. Deltagerne forventes at deltage alle dage.
Deltagere: For bornholmske, danske og internationale kunstnere, der arbejder professionelt. Max 6 deltagere pr. kursus. Teaterfolk, kunstnere, skribenter m.m.
OBS: For at sikre gensidig forståelse af workshoppens indhold og kvalitet, interviewes nye interesserede deltagere, før de antages på workshoppen.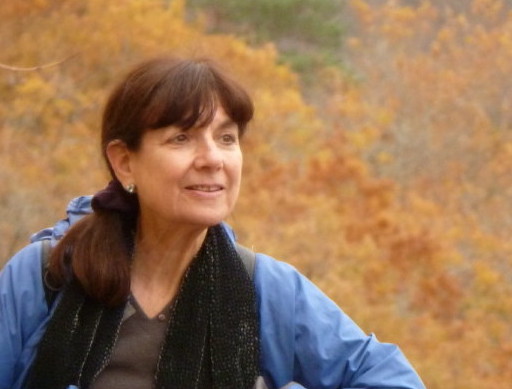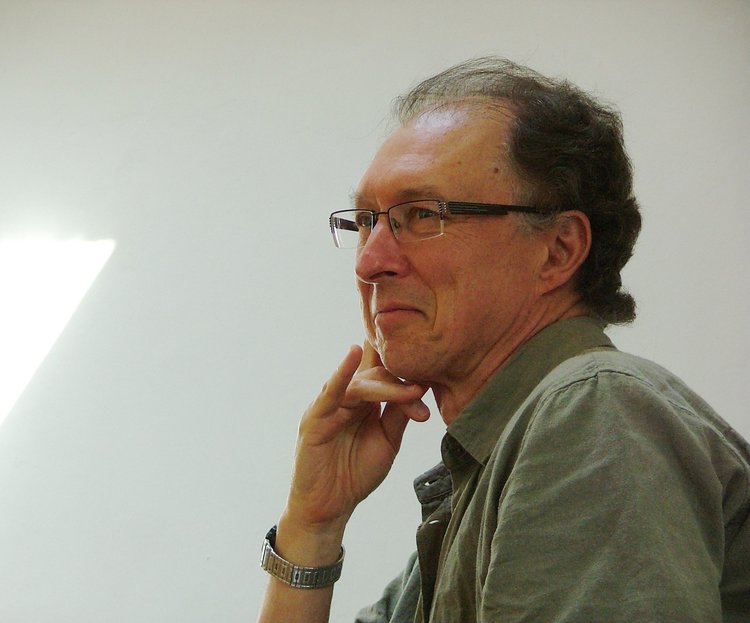 "…At arbejde med mentorer som Paul Oertel og Nancy Spanier er en unik mulighed. Ingen kan som dem skabe rammer for og facilitere en workshop, som er så givende på så højt et niveau…" (deltager, Bornholm 2018)

'Oertel & Spanier søger at afdække universelle principper der ligger til grund for al kreativ aktivitet og tillader opdagelsen af større tilgang, rigere kunstfærdighed og følelsesmæssig og fysisk frihed' (Citat fra www.performanceinventions.org)
OM NANCY SPANIER & PAUL OERTEL
Læringskonceptet 'The Disciplin of Freedom' er udviklet af interdisciplinær performer Paul Oertel i et tæt samarbejde med koreograf Nancy Spanier. Siden 2005 har de afholdt workshoppen i flere lande. I Danmark først på Odsherred Scenekunstcenter, og siden 2018 på Undreværket i Gudhjem.
Parret har livslang erfaring i at sammensætte hybrider mellem udtryksformer. De har koreograferet, undervist og optrådt og haft en omfattende international turnevirksomhed med bla. 'Nancy Spanier Dance Theatre' og var blandt de første, der officielt kombinerede teater med dans i 1970'ernes USA.
De var faste undervisere i 1970'erne og frem til 2005 på progressive universiteter i USA – University of Colorado og Naropa University, begge i Boulder, Colorado. Siden da har de undervist og været konsulenter i fire årtier på universiteter og på danse- og teaterskoler internationalt.
Siden har parret undervist og været konsulenter i fire årtier på universiteter og teaterskoler i adskillige lande. Blandt andet underviste de på De Danske Teaterskoler og koreograferede for Nyt Dansk Danseteater i Danmark i 1980'erne.
Paul Oertel har desuden flere uddannelser indenfor kropsbevidsthed og spiritualitet.
I dag er de bosat på et landsted i Sydfrankrig, og har indrettet et studio, hvor performancekunstnere fra hele verden gæster dem og modtager undervisning og vejledning. LINK: www.performanceinventions.org
ARRANGØR:  Thomas Danielsen +45 28 12 03 35 /undrevaerket@gmail.com