# FIGURENTHEATER # PERFORMANCE # EXHIBITION # VISUAL ART # SEXUALITY # SURREALISM  # MIME # PUPPET THEATRE # NON VERBAL # CATEGORY:NONE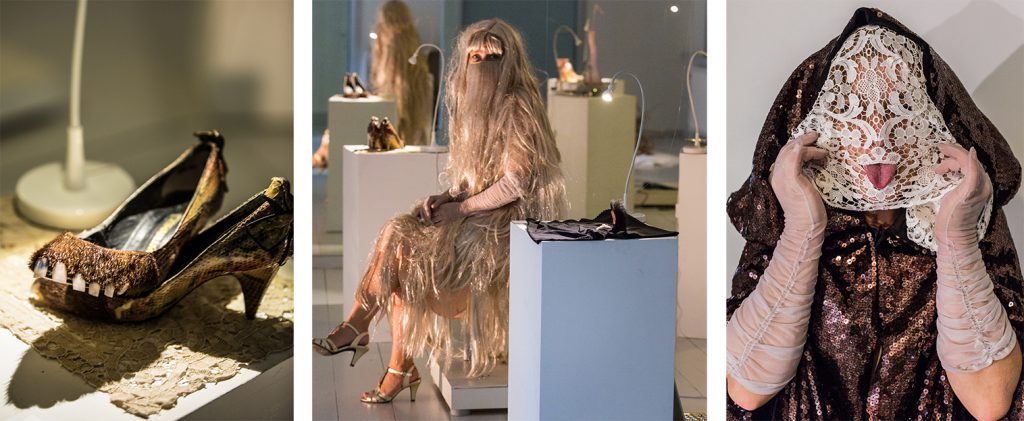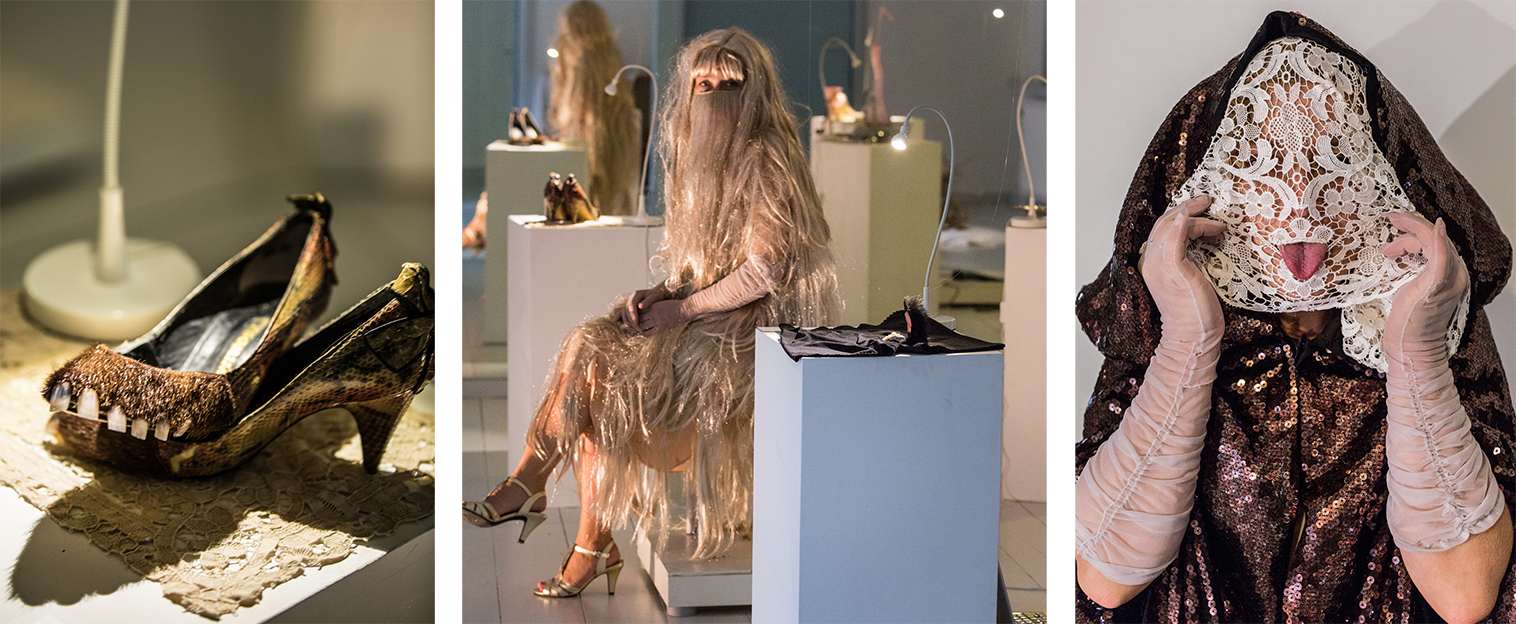 HUMAN BEINGS HAVE EXISTED FOR MILLIONS OF YEARS. IN THE WESTERN WORLD THE FEMALE SEXUALITY – AND LUST – WAS "DISCOVERED"  IN THE EARLY 19'th CENTURY, LESS THAN 150 YEARS AGO.
FEMALE LUST HAS BEEN SUPPRESSED, GLORIFIED AND FEARED THROUGH HISTORY. IN THIS PROJECT IT UNFOLDS IN A SURREALISTIC UNIVERSE FAR FROM CIVILIZATION.
"LUST" IS A DIFFERENT VISUAL EXPERIENCE IN WHICH TEATER UNDREVÆRKET (DK) QUESTIONS, WHAT WE PERCIEVE AS "THEATRE" AND WHAT WE PERCIEVE AS  "ART".
PREMIERE 2014/ EXTENDED VERSION PREMIERE SEPTEMBER 2017
Fotos: Justine Høgh

PRODUCTION: UNDREVÆRKET
A PERFORMANCE BY AND WITH: HELENE HØM
TEXT, ART WORKS & COSTUMES : HELENE HØM
ARTISTIC HELP: KATRINE KARLSEN, SISSEL ROMME CHRISTENSEN, THOMAS DANIELSEN
SUPPORTED BY: STATENS KUNSTFOND, BORNHOLMS KULTURUGE,
SPAREKASSEN  BORNHOLMS FOND
PRACTICAL INFO
CATEGORY: EXHIBITION, PERFORMANCE, NON VERBAL
AUDIENCE: MAX 50 PRS (depending on the space)
AGE: 16 – 100 YEARS
DURATION: 50 MINUTES
LANGUAGE: DA / EN /DE ( 5 minutes text)
DARKNESS: TOTAL
STAGE AREA: MIN B:5 x D:6x H:2,5 M.
PRICE* :
* Refusionsgodkendt pr. september 2017
Trailer and full video is on its way (may 2017)
HELENE HØM was born on the Danish island Bornholm 1972.
She studied BA in visual theatre arts and graduated from "Norwegian Theatre Academy" in 2004. Today Helene Høm works interdisciplinary, combining methods, expressions and references from classical and modern theatre with visual arts. "LUST" is based on this research.
Since 2005 she has especially worked on metaphorical costumes.
In 2016 she opened the Theatre Undreværket (Wonderworks) with actor Thomas Danielsen – in Gudhjem on the rocky island Bornholm. Undreværket creates and shows professional theatre and performances from this small island in the Baltic Sea.