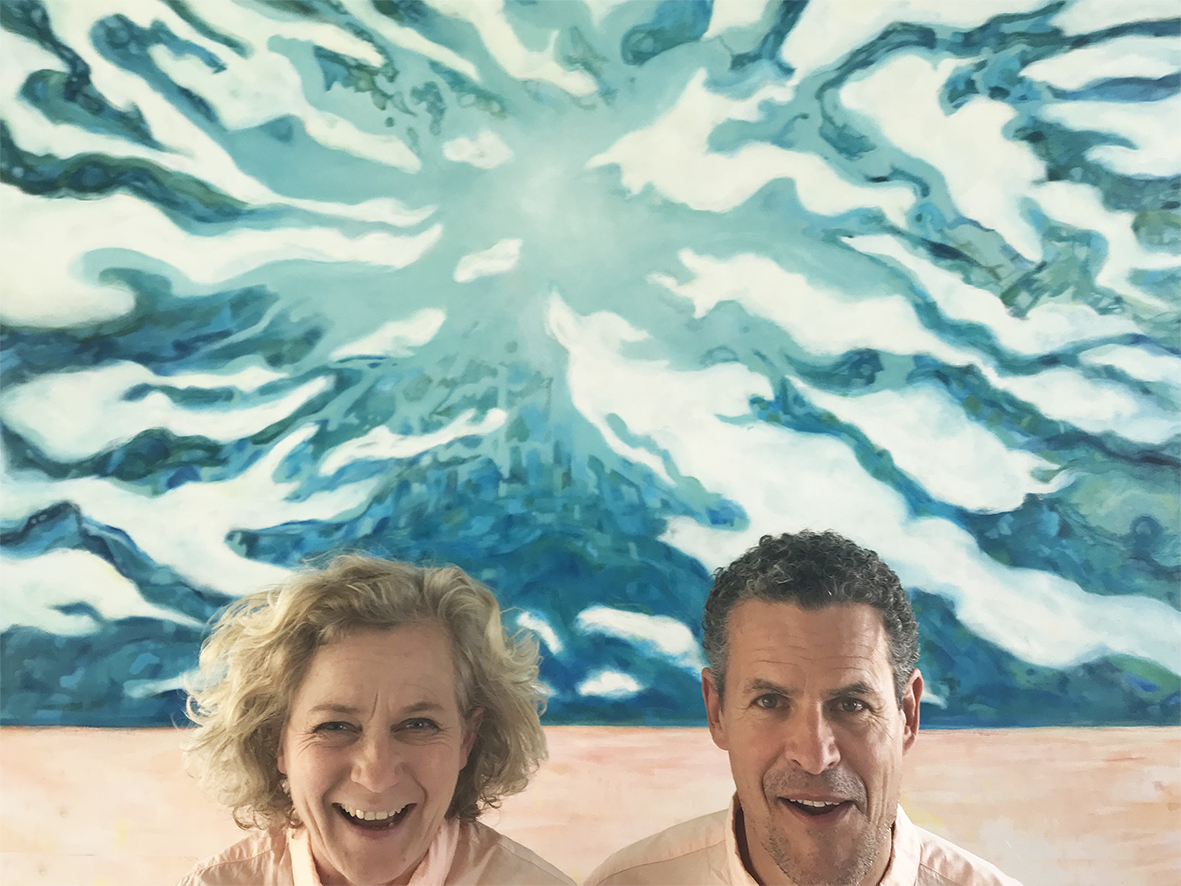 (Photo: Heidi Katzenelson)
Several poets and writers have over time been inspired by both the sea and the sky.
With their backgrounds in the performing arts, Helene Høm and Thomas Danielsen, who also both write as a natural part of the artistic process, have created a different reading designed for Undreværket's summer exhibition 2021,  "SEA & SKY"
Fragments of literary works and texts are read and mixed with personal texts and soundscapes, in a different literary approach to art, performance and litterature.
Shown in June 2021 and at Bornholm's Culture Week 2021 with guest appearances by Thor Backhausen and Henriette Engelhart.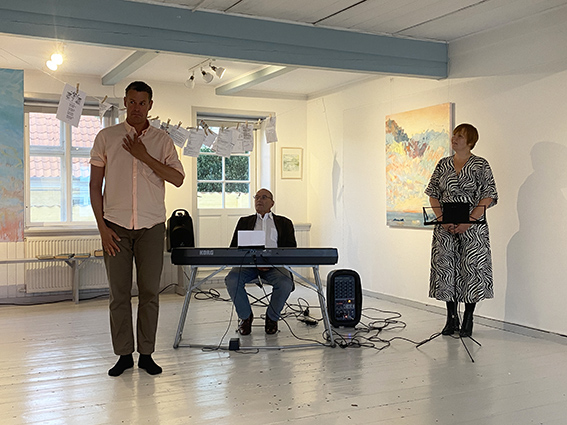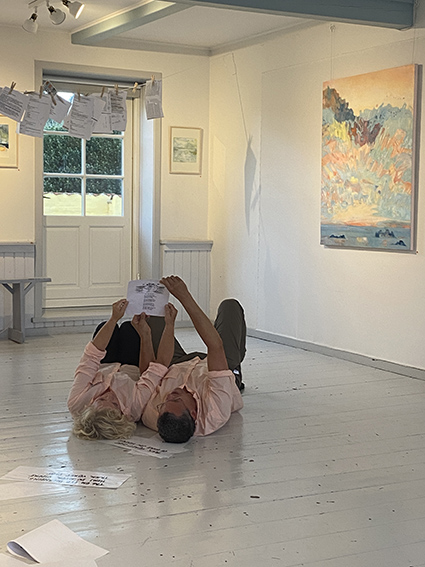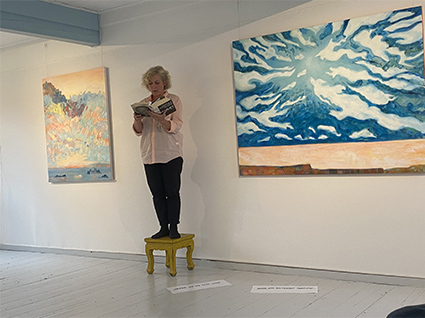 (Fotos.Ilse Søndervang).