---
Bornholm International Street Theater Festival (since 2011):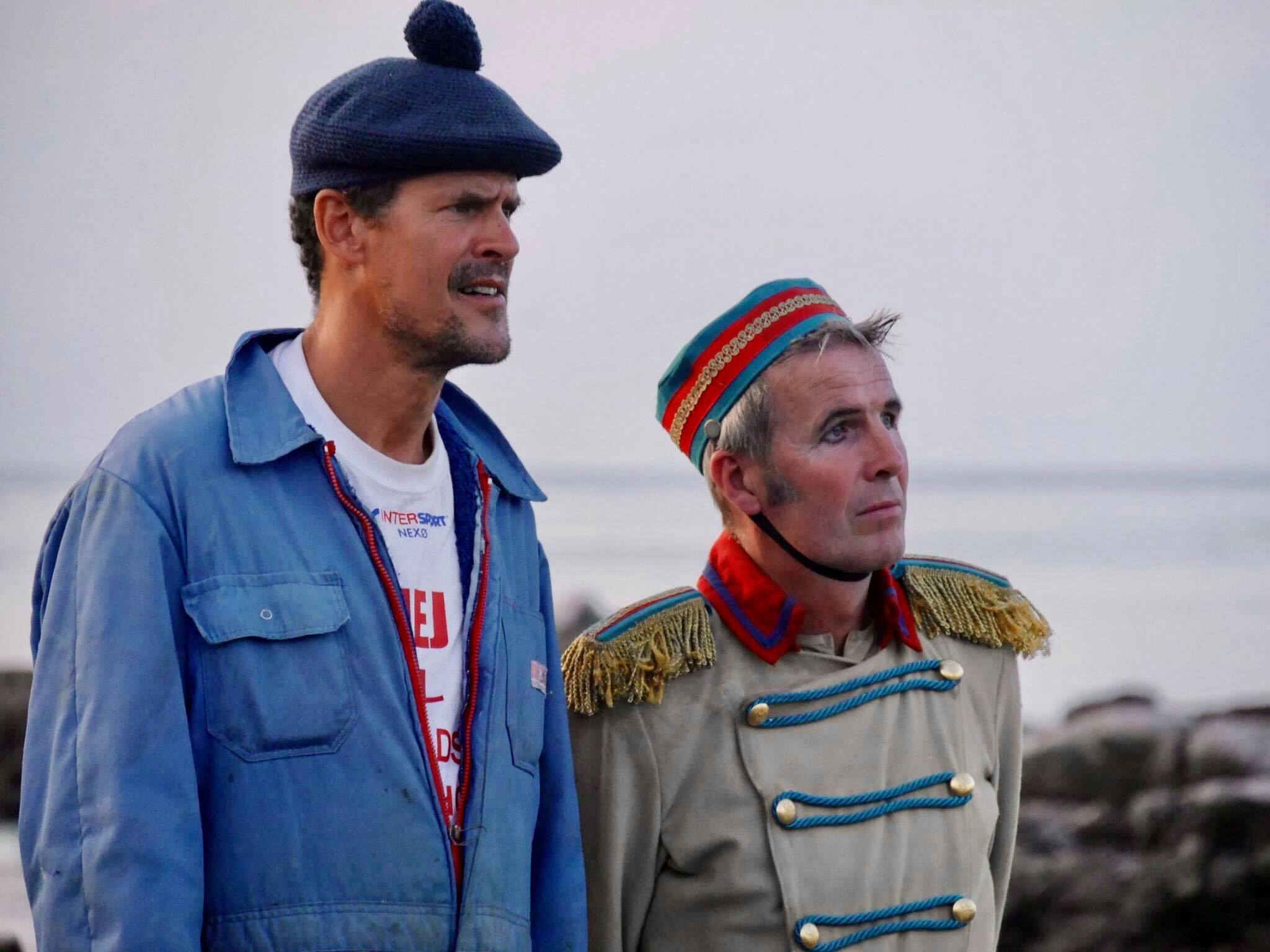 (Since 2016, Undreværket has sent the local " Frode Funk" (alias Thomas Danielsen) to keep track of the visiting artists. Here with festival director Niels Peter Kløft at Gudhjem Harbor)
ORGANIZING THE FESTIVAL
Thomas Danielsen from Undreværket is organizing  Bornholm's International Street Theater Festival from 2021.
The festival was started in 2011 by Niels Peter Kløft from the theater group Dansk Rakkerpak, and has since then existed in close collaboration with Bornholms Teaterforening v. Jette Glavind Pedersen and Passage Festival in Helsingør.
GUDHJEM
Bornholm International Street Theater Festival originated in Gudhjem in 2011. With its many distinctive outdoor spaces, the streets winding down to the sea and the buzzing holiday life along the city's ports, Gudhjem is the optimal stage for international artistry, dance and performance.
After a short number of years in Hasle, Undreværket is now working to return the festival to Gudhjem, which does not exclude performances in other of the island's towns.
We are currently collaborating with Bornholms Teaterforening, Passage Festivalen in Helsingør, Niels Peter Kløft and "Street Cut" festival in Næstved.
– We expect the festival to come to Gudhjem again next summer and to show the opening cabaret at Gudhjem Harbor again, says Thomas Danielsen.
Helene Høm from Undreværket assists with PR / communication and practical assistance.
Contact: Thomas Danielsen +45 28 12 03 35 / thomas.undrevaerket@gmail.com
CLICK on the link to get to the festival's own website:
FOTOS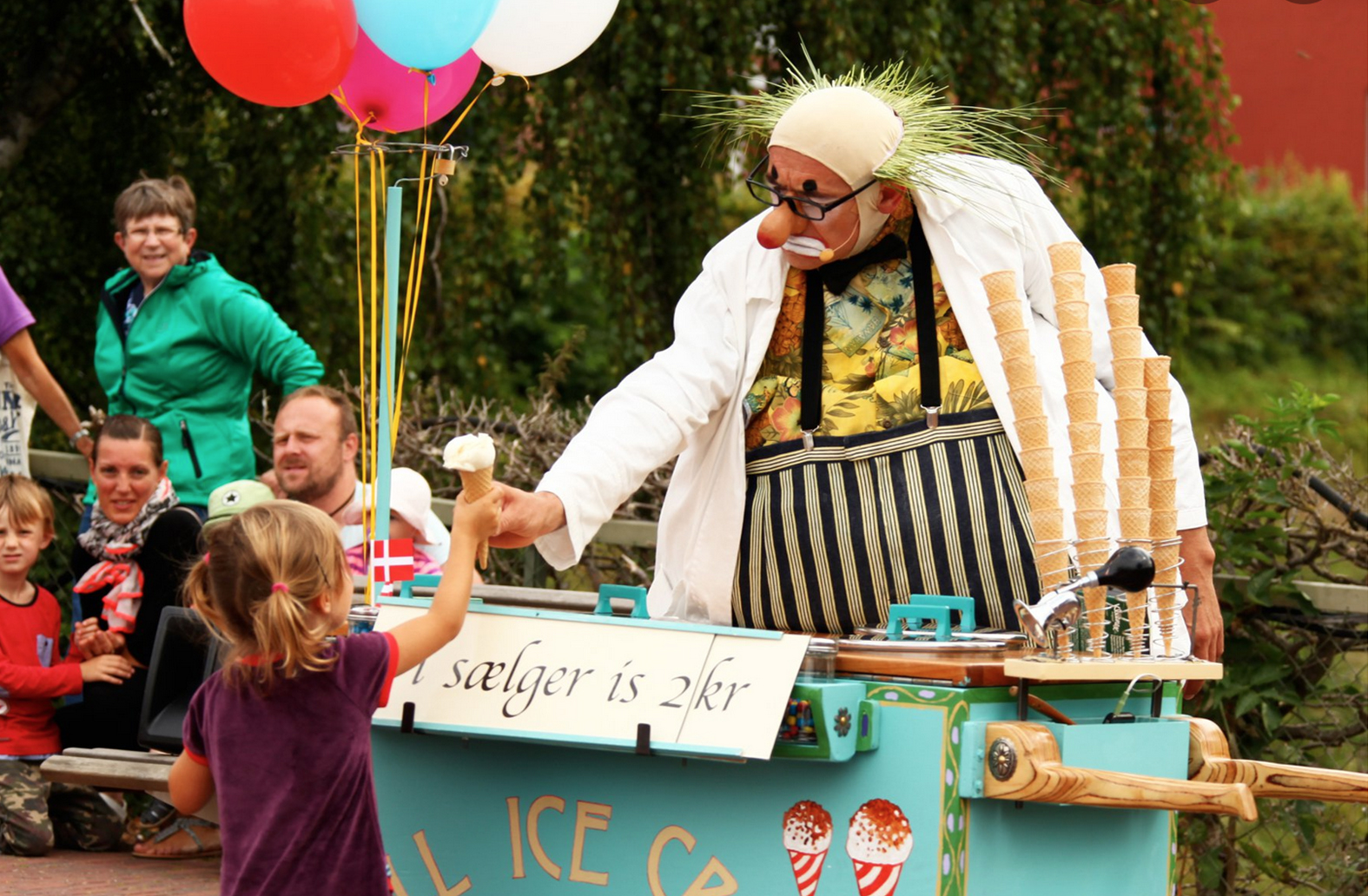 (Paolo Nani in the performance "Jekyll on ice", 2019)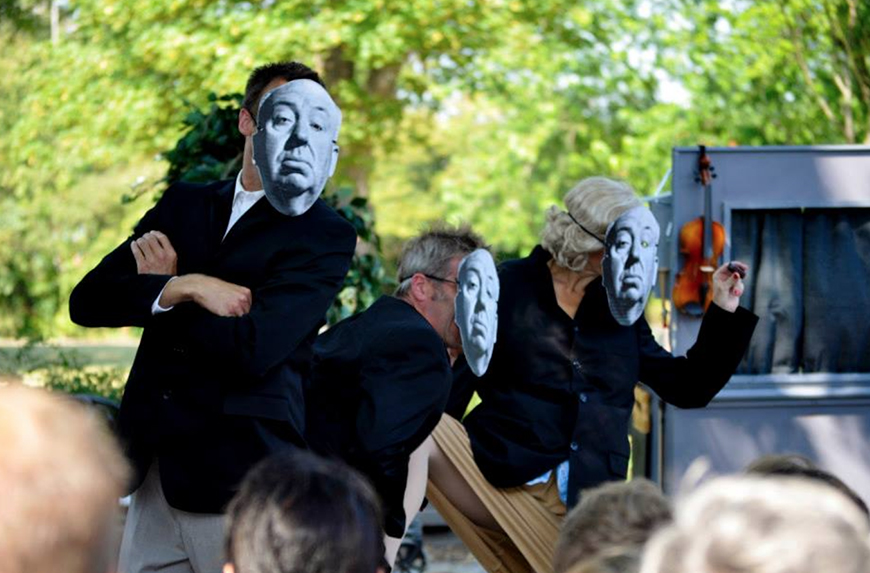 (Hitchkok at stake with Dansk Rakkerpak, 2014)
 
(The primitives from Belgium, 2017)





(Circus director Niels Grønne from Dansk Rakkerpak, 2016)


 
(The dance company Hurrycan from, among others, Madrid in XL-BYG in Rønne, 2017)