This site is not fully translated
By clicking on some of the danish MENU items, you will find, that some of them have a link to an english translation.  We also update our latest infos here: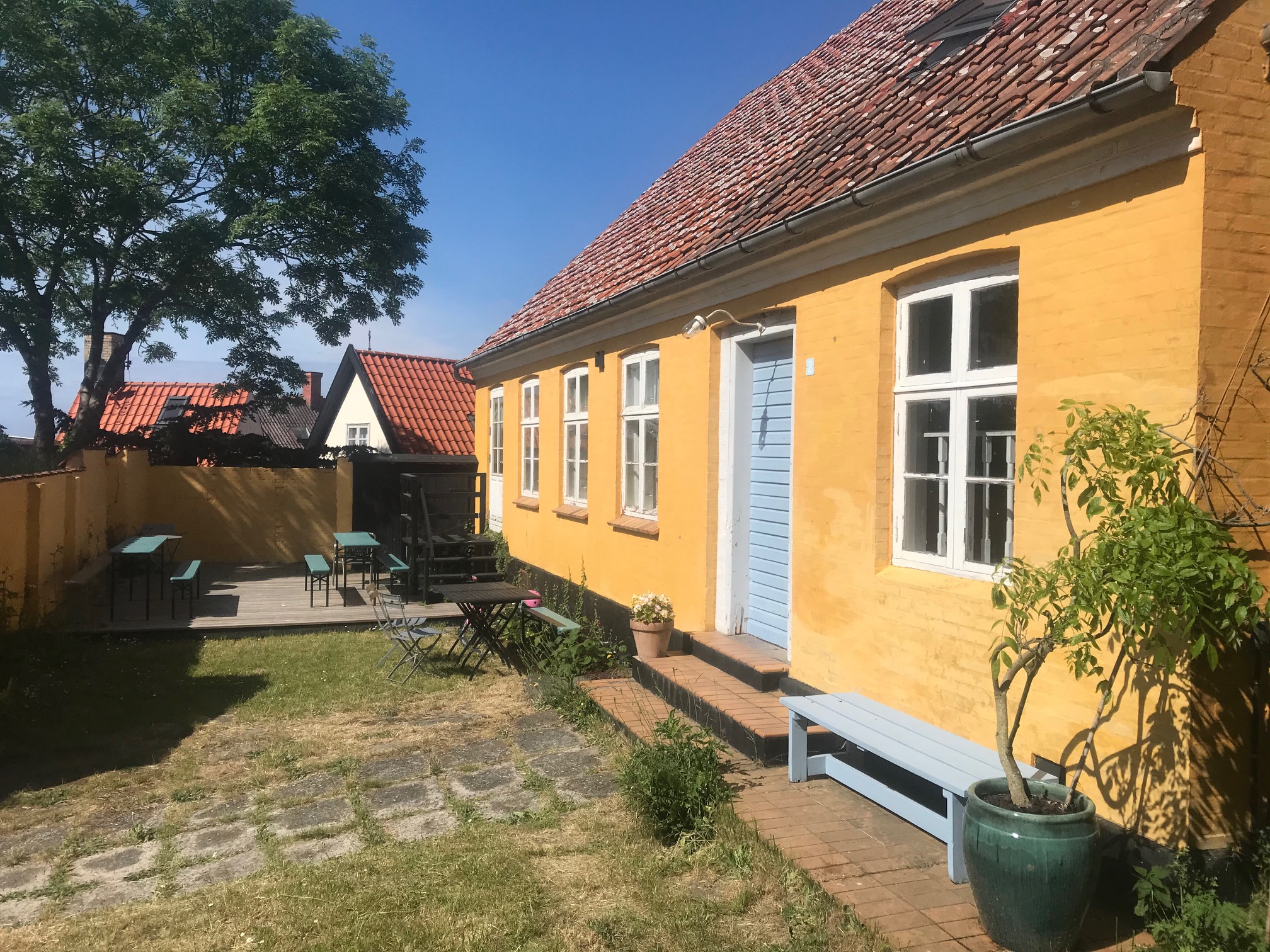 UNDREVÆRKET is a former church space in pittoresque Gudhjem on the rocky east coast of Bornholm.  Thomas Danielsen and Helene Høm, both professional artists, grew up on Bornholm and worked internationally for several years till they in 2016  opened Undreværket as a working studio and show room for theatre and art.
You can find Undreværket in one of Gudhjems beautiful small streets between the cinema and the church. Adress: Kirkevej 2, 3760 Gudhjem
CALENDAR 2021

June-september 2021
SKY & SEA  
New Bornholm paintings by Helene Høm, 2021. Summer exhibition in Undreværket, Gudhjem.
WEDNESDAYS – SATURDAYS 12.00 – 16.00
"… If the horizon is my 'form', then all the mystery of the sight of it is my substance."
Opening hours June 5. – August 14. 2021. Wednesday to Saturday 12 – 4 pm + Bornholm Culture Week. Changes may occur.
Read more about it here: http://www.undrevaerket.dk/summerexhibition/
May 2021: Artist meeting "Uden Titel" actors, playwrigths, painters meet on Bornholm for a week to exchange methods and skills and develop new individual artistic pathways and methodologies.

September 2021: Bornholm Culture  Week Not scheduled yet

2022: International workshop for artists, may 2022  by Paul Oertel and Nancy Spanier i please click:
THE DISCIPLINE OF FREEDOM MAY 2022
Contact Thomas Danielsen +45 28 12 03 35 /undrevaerket@gmail.com
Other infos about:

Our performance THE ROOKS ARE COMING (2018) Click here
Our performance "LUST" (2014/2017) Click here
Our performance "Strip Tease" (2016) Click here
Contact:
UNDREVÆRKET * KIRKEVEJ 2 * DK 3760 * BORNHOLM* DENMARK
Helene Høm +45 26 13 18 83
Thomas Danielsen + 45 28 12 03 35
Email: undrevaerket@gmail.com